What is a Party Wall?
A party wall is an adjoining wall or structure that separates two or more properties, such as the wall between two semi-detached or terraced homes, or the floors and ceilings of adjoining flats in a building. Typically (although not always), the divide between the properties is at the centre of the wall. This means the owner of one of the properties containing the party wall must notify the other if they want to have any kind of work or changes carried out on the wall.
A party wall can also refer to an outdoor wall built on the boundary line between gardens and, for the purposes of the Party Wall Act, the ground within a certain distance and depth of neighbouring buildings, even if they are physically separate.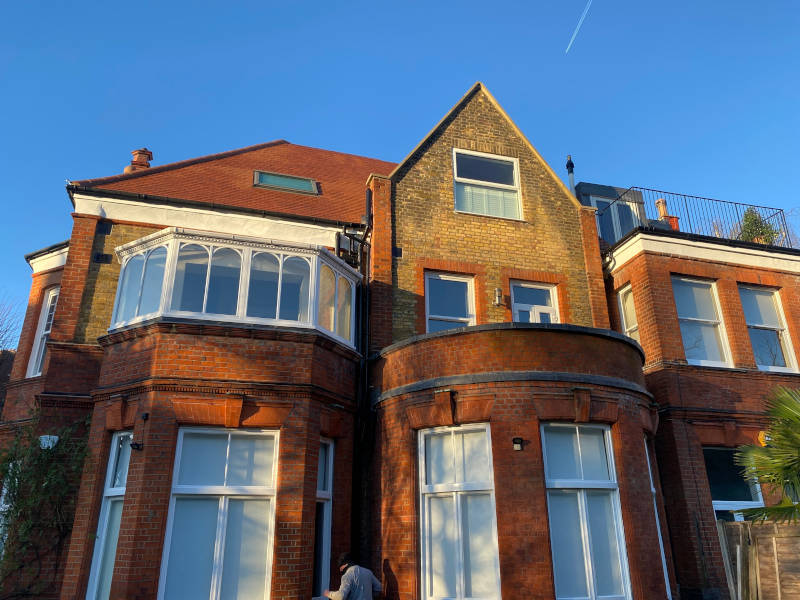 What Is the Party Wall Act and Which Types of Building Works Are Affected by It?
The Party Wall Act 1996 is an important piece of legislation, designed to provide a clear legal framework for preventing, managing and resolving any disputes arising between neighbours in relation to party walls and structures. If you wish to carry out any alterations to your home or property that affect a shared wall or boundary, you are legally obliged to follow the process set down in law. Failure to comply can cause significant financial repercussions and delays to your project.
The 3 types of Construction work covered by the Act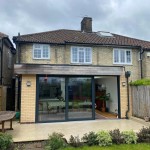 1
New walls constructed astride the boundary
New walls constructed up to, but not beyond, the boundary do not require the Building Owner to obtain the Adjoining Owner's consent, as long as no element of the new structure protrudes beyond the boundary.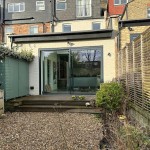 2
Alterations to party walls or structures
This section of the Act contains 14 different types of work, including underpinning foundations, raising the party wall for a loft extension, repairing or rebuilding a party wall, cutting into or away from the party wall, and raising or rebuilding a garden party wall as part of an extension.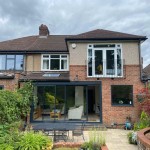 3
Excavations near the boundary that are lower than neighbouring foundations
Most Victorian or 1930s properties in London tend to have shallow foundations of no more than 30cm. However, current Building Regulations require a minimum depth of 1 metre for new foundations.
What is a Party Wall Notice?
Any proposals for construction or building work on a party wall or structure must follow the legal framework set out by the Party Wall Act 1996. In particular, the legislation requires the Building Owner to serve Notice on any affected Adjoining Owners and obtain their consent before the works can commence.
A Party Wall Notice is a legal document prepared by the Building Owner or their party wall surveyor to inform the Adjoining Owners of the proposed works and their implications for the party wall. The Notice must be served on the relevant Adjoining Owners at least 2 months before commencing works and agreement in writing must be provided within 14 days of the date of the Party Wall Notice. If this is not received, the parties are deemed to be 'in dispute' under the Act and one or several party wall surveyors are appointed to draw up an agreement known as a Party Wall Award.
Our experience has shown that there is a great deal of merit in approaching any affected neighbours informally and explaining your building plans at the earliest possible opportunity and before serving Notice, so that any fears can be allayed and potential problems resolved early on which, in turn, should increase the likelihood of obtaining formal consent.
Serving Notice

The building owner must notify all affected Adjoining Owners of their intention to carry out notifiable building works under Sections 1, 2 or 6 of the Party Wall Act. This is normally done via an appointed surveyor at least 2 months before commencing works.

Consent or Dissent

Adjoining Owners then have 14 days in which to reply. If no written consent is given within the timeframe, dissent is assumed, and the parties are deemed to be in dispute. An agreed surveyor (or two separate surveyors) must now be appointed to draw up a Party Wall Award.

Schedule of Condition

A detailed photographic and written Schedule of Condition of the Adjoining Owner's property is prepared by the party wall surveyor in advance of work starting, which serves as a benchmark for any potential damage claims later on.

Party Wall Award

The party wall surveyor draws up a Party Wall Award, with details of the parties involved, the notifiable work along with the manner and timing in which it is to be undertaken. Once the content of the Award has been agreed, it is then served on both owners and building works can begin.

Final Inspection

The party wall surveyor reviews the Schedule of Condition after works are completed. If there are no issues, the file is closed. If damages are reported, the Adjoining Owner can use the Building Owner's contractor, or receive compensation and instruct their own contractor, to carry out any repairs.
Find Out More About Party Wall Surveying Procedures
When Do You Need a Party Wall Surveyor?
If you wish to carry out construction or building work on a party wall, you need to follow the framework set out by the Party Wall Act 1996 for notifiable works such as:
Inserting beams into a party wall as part of a loft conversion
Removing chimney breasts attached to a party wall
Digging for a building extension within 3 metres of a shared structure
Underpinning a party wall as part of a basement extension
By law, the Building Owner must serve Notice on Adjoining Owners and obtain their consent before building works can commence. If express consent is not given, one or several party wall surveyors must be appointed to prepare a Party Wall Award.
Why choose Squarepoint Surveyors Party Wall Services?
Squarepoint Surveyors are a team of experienced RICS Chartered Surveyors and party wall surveyors operating in London and the surrounding regions. We are members of the Faculty of Party Wall Surveyors (FPWS) and the Pyramus and Thisbe Society.
We provide the advice and guidance you need on any party wall-related matter, whether you are a Building Owner looking to carry out work, or an Adjoining Owner who has been served with a party wall notice. Our experienced surveyors ensure that they are up to date with the latest case law and industry best practices.
We serve residential and commercial property clients all over the capital including Highgate, Notting Hill, Chelsea, Knightsbridge, Uxbridge and Enfield. With many years' experience in the London property market, we have the necessary expertise to help you manage this often complex party wall process from start to finish, guiding you safely throughout.
We also provide a no obligation and free review service for architects, engineers or developers who require advice in the early stage of any project or development scheme.
For further information and expert party wall advice, please get in touch with our highly knowledgeable and experienced team today.
Our Quick Guide to Party Walls
The Squarepoint Party Wall Guide is essential reading for anyone who owns or lives in a property that shares a party wall with another property.
Download our PDF guide to all Party Wall Matters. Topics include:
What is a Party Wall?
What is the Party Wall Act?
What is a Party Wall Notice?
What is a Party Wall Dispute?
What is a Party Wall Award?
When Do You Need a Party Wall Surveyor?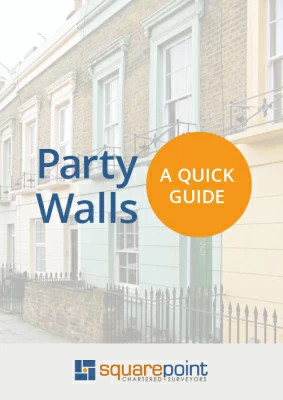 Related Party Wall Surveying Blog Posts
What our Customers Say About Us!>
Party wall documents were done quickly. Adam was very professional, friendly and helpful. Highly recommend.
Kate Stringaris
27/06/2022
Great dealings with Squarepoint, firstly as a neighbour 4 years ago and then as appointing them as our own party wall surveyors. Great communication from both Eve in the office and our surveyor Adam. Highly recommended
Roberto Marenghi
22/02/2022
I accidentally bumped onto the Squarepoint contact and I'm so glad that I did because I can't recommend Adam enough! He is extremely patient, friendly and helpful throughout the entire process, both my neighbours ended up liking him too!
Very pleased with the professional service provided over a party wall issue that we had with overly sensitive neighbours during the build of our rear extension. Having research several other surveyors, my wife and I felt that Squarepoint was also fairly priced. Were we to consider doing any future building work, we would definitely look to use Squarepoint again.
Adam was super helpful, very professional and offered great advice for us to seek building quotes and compare like for like - thank you
Catherine Aylward
26/01/2022
We used Squarepoint to complete a party wall award for some works we were undertaking and they dealt with it in a very helpful and timely manner. We were very impressed with the professional service provided and would definitely recommend.
Adam is very reliable and efficient. He is a professional at his job!
Tiven Chinasamy
16/01/2022
We engaged Squarepoint to deal with a party wall matter for us. Adam was great - really helpful, honest and efficient. Highly recommended.
Frequently Asked Questions
What is a party wall survey?

A Party Wall Survey consists of the work carried out by our professional party wall surveyors, acting on behalf of a Building Owner or an Adjoining Owner. We would typically inspect the party wall or structure and its position in relation to all adjoining properties, to understand if the proposed works are going to affect the party wall or the surrounding area, as well as providing impartial advice and guidance. Our party wall surveyors may also be called upon to help with the preparation and administration of a party wall award, under the Party Wall Act 1996.

Who is my Adjoining Owner?

Your Adjoining Owner is anyone who has an interest greater than a year-to-year tenancy in the neighbouring property that will be affected by party wall work. This could be an owner occupier, a leasehold owner or long-term tenant. In the case of the latter two, you will also need to notify their landlord/freeholder. Adjoining properties could be neighbouring semi-detached or terraced houses, but they could also be flats or maisonettes in a building, where a party wall might be a shared wall, floor or ceiling.

How do I notify the Adjoining Owner(s)?

You will need to provide a detailed plan of your proposed works, including the project schedule and how it will affect the neighbouring property. Clearly state that you are serving Notice under the provisions of the Act, and include your name, address and address of the building project. The Notice can be delivered in person or by post, at least 2 months prior to your proposed start date. Aim to discuss your construction plans with your neighbours informally before you give Notice, so that any potential issues can be negotiated beforehand, and they feel more comfortable providing consent.

What happens after a Party Wall Notice has been served?

After you or your surveyor has served Notice, your Adjoining Owner(s) must respond with their written consent within 14 days if they are happy with your plans. If they wish for any changes to be made to your plans, then they will need to provide you with a Counter-Notice requesting these amendments. Where consent has not been given in the 14 days following Notice being served, the parties are considered to be in a party wall dispute, and one or several party wall surveyors must be appointed to prepare a Party Wall Award.

What happens if the Adjoining Owner does not consent to the works?

When an Adjoining Owner is not satisfied with the proposed works, having been served Notice, and chooses not to provide their written consent, a party wall dispute arises. Both parties are now entitled to seek professional arbitration through a party wall surveyor. This may be the same surveyor (known as an 'agreed surveyor'), or separately appointed surveyors for the Building Owner and Adjoining Owner(s). The surveyor(s) then impartially negotiate the terms between the affected parties and draw up a Party Wall Award.

What does a Party Wall Award cover?

A Party Wall Award states the work that will be carried out and the agreed terms of it being conducted. The Award also includes a Schedule of Condition, documenting the current state of the adjoining property so that any damage can be identified and made good upon completion of the works. It should be noted that Adjoining Owners ultimately cannot prevent the work from happening by denying access for contractors or surveyors. However, the Building Owner must provide appropriate Notice (typically 14 days) to the occupier and Adjoining Owner, unless it's an emergency.

How can I dispute a Party Wall Award?

According to the Party Wall Act 1996, a Party Wall Award should facilitate the resolution of any dispute between adjoining neighbours in relation to building works carried to a shared wall or structure. However, should either party object to its terms, they have 14 days from the date the Award is finalised in which to appeal it at the County Court. Be aware that if your appeal is overturned, you may be liable for the other owner's costs as well as any costs resulting from delays to the building work.

Is it possible to retrospectively serve Notice or agree on completed works?

In short, no. If no Party Wall Notice is served as per the Act, no consent can be given, and any works carried out will be outside of the law. Sometimes, this situation arises in error – Building Owners did not realise their work would be covered, or the scope of the project has had to change after work has started. If an Adjoining Owner was not given the opportunity to dissent to works they may apply for an injunction to stop further activity. They may also claim against the Building Owner for any damages that may have occurred as a result of the works.

What can I do about my neighbour building without having served Notice on me?

If you have not been served a Party Wall Notice by your neighbour prior to building works commencing next door, your neighbour is acting illegally and you have the right to stop the work from continuing. Apply for an injunction from the County Court where you will most likely be required to provide a cross-undertaking in costs. This means you will be liable for any costs incurred as a result of the injunction if your neighbour is found to be acting within the law. Seeking legal advice before applying for an injunction is advisable.

What should I do if I started building without serving the required Notice?

If you have commenced building works that are notifiable under the Party Wall Act and you have not served Notice on, or obtained consent from, affected Adjoining Owners, you are acting outside of the law and could be prosecuted. If you are part way through your project, you should stop all building activity with immediate effect, serve Notice to cover the remainder of the work and follow the process as per the Act. Any dissents should be dealt with by appointed surveyors according to Section 10 of the Act.

What can I do about construction noise coming from next door?

While Adjoining Owners are expected to tolerate 'reasonable disturbance', the Building Owner has the responsibility to carry out their alterations without causing undue inconvenience. The Building Owner must comply with normal health and safety legislation and environmental protection laws, including keeping noise and vibrations within local limits and working within time restrictions. However, if you suffer a quantifiable loss as a consequence of the notifiable works being carried out, you will be able to claim compensation.

Who pays for a party wall surveyor?

As a general rule, the Building Owner is liable for all reasonable costs associated with the preparation of a Party Wall Award. This includes all surveyor costs, including the Building Owner's surveyor, the 'agreed' party wall surveyor or individual party wall surveyors appointed separately by Adjoining Owners. It is therefore in the Building Owner's financial interest to make the entire process run as smoothly as possible, since any party wall disputes or building delays will incur additional work and costs.

How long do Party Wall Survey procedures take?

A Party Wall Award should take in the region of 4-6 weeks to finalise, provided the Building Owner has all the drawings and details ready, the Adjoining Owner is cooperative and an agreed surveyor is appointed. However, where multiple Adjoining Owners are involved, and each party appoints their own surveyor, the process will be slower. Significant delays can occur in cases where there is disagreement between the surveyors and a third party wall surveyor becomes involved in order to come to a decision and make the Award.
Discuss Your Party Wall with a RICS Accredited Surveyor