Planning & Architectural Design London
Architectural Design Services
Squarepoint Chartered Surveyors provide a wide range of architectural design services and we have many years of experience of turning your initial design ideas into reality.
Our in-house team of experienced designers have a strong track record in the private residential, affordable housing, commercial office, public authority and education sectors. We provide a flexible and informed approach utilising our years of experience and technical knowledge combined with an understanding of the design process. We encourage close collaboration with both our client's and the construction team to ensure that cost effective and tailored solutions are met.
We are happy to be involved at any or every stage of the design process providing as little or as much advice as needed. This may be from the initial architectural design specification right through to managing the construction works on your behalf. We provide design services throughout all stages of the design process from initial inspections and feasibility studies through to 3-D visualisations.
We are very experienced with producing and submitting planning permission and building control applications, ensuring that your project fully complies with all statutory requirements.
Below is a summary of the design offerings we provide and we are always happy to discuss your project and provide a tailored approach:
Feasibility studies
Space planning
Interior design
3D visual illustrations
Drawings required for planning, listed building consent and permitted development applications and submission of applications
Drawings required for building control applications and submission of applications
Building Information Modelling (BIM)
Technical construction drawings
Whether you are a residential client wanting to explore the possibility of a rear extension or loft conversion or a commercial client wanting to refurbish your office space, then Squarepoint Chartered Surveyors can help you achieve your design goals.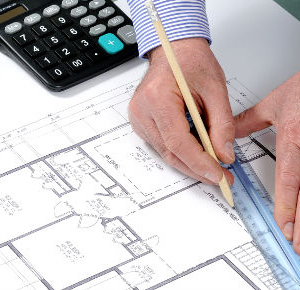 About the Squarepoint team
At Squarepoint, we take great pride in our customer centred approach, engaging fully with each client's requirements for improving their commercial property asset. As RICS members, you will find our advice and guidance to be honest and transparent, aimed at providing the best possible service.
The Squarepoint team is led by Scott Buchanan B.Sc (Hons) MRICS MAPM MFPWS MCMI AaPS who brings a wealth of experience of the construction and surveying industries to the table. Scott has considerable expertise in all types of commercial properties including offices and industrial buildings, sports clubs and shopping centres, warehouses and educational facilities, police stations and prisons.
Get In Touch
Get A Free Quote & Discuss Your Property Requirements with a RICS Accredited Surveyor Today
I was extremely pleased with the excellent service provided by Scott Buchanan of Squarepoint Chartered Surveyors, and  I hope to contact yourselves in due course with a view to getting further advice.
Working with Adam Graham at Squarepoint was a very smooth and easy process. He was always clear and thorough in our communication and provided very detailed advice. I would highly recommend Squarepoint!"
The team at Squarepoint were very helpful, knowledgeable and understanding when dealing with my loft conversion and party wall agreement."
We have used Squarepoint Chartered Surveyors at several of our Parishes and have found them to be very efficient in the production of reports on a variety of issues such as building condition surveys and PPM, defect investigations and Party Wall matters."
Young, trustworthy, professionally competent and committed to delivering on time and on budget."
Fast and friendly service with an extremely thorough survey. The Surveyor's phone call to explain the findings of the report, before the official survey was sent, was invaluable.
I used Squarepoint for a party wall agreement. From my initial conversation with Eve through to Adam completing the party wall award, the process was smooth, professional and timely given the challenges of COVID lockdown. Thank you for your great service.
Really helpful team at Squarepoint, on hand to help with any queries and take you through the whole process clearly and at a pace guided by you. Our party wall surveyor, Adam, was great at communicating and efficient throughout  the whole process, could not ask for more.
I had been hunting for a simple job that required a surveyor's expertise, but had been struggling to find trust throughout my enquiries, until I spoke to Adam.
The advice simply and honestly given by Adam on our first call was remarkable. His friendly but competent application and manner made it easy for me to hire him, and not only did he more than deliver on the required services, but his price was the most competitive I could find. Would highly recommend Eve and Adam at Squarepoint."
I recently hired Adam to help with a party wall award required on both sides of my terraced house.
He was able to liaise with both parties to answer their initial questions/concerns, which led to them both appointing him as the agreed surveyor, which saved me time and money.
Adam prepared the final award comprehensively and quickly. I would thoroughly recommend him and his friendly Admin assistant Eve.
From the very first time I called Scott, he was very attentive to my requirements for a building survey. From the outset he noted down my areas of concern, updated me with progress prior to the survey and gave me a thorough debrief after the survey. The quality of his report was excellent, very easy to understand and, importantly, comprehensive.