When is a Party Wall Agreement required?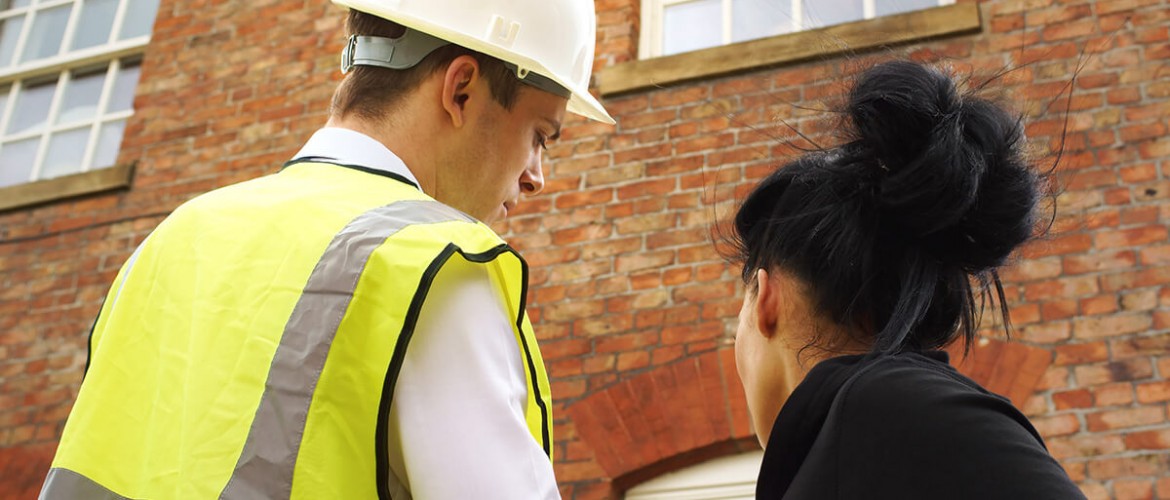 Are you planning to have building works carried out on your property – perhaps a loft conversion, building extension or a new basement? If so, you may need a Party Wall Award. As one of the leading party wall surveyors in London, we have many years of experience advising on all party wall matters. In this blog post, we've put together some key information to help you understand what's involved. 
What is a party wall?
A party wall is a shared wall or other structure that divides the homes of two separate owners. It could be the wall between two terraced or semi-detached houses, or the ceiling between two flats in a block, or a shared garden fence.
The Party Wall etc Act 1996 covers three types of work affecting a party wall:
Alterations to a party wall/structure
Carrying out building work along the boundary line between two properties
Excavating within a specified distance of shared walls/structures on the adjoining property
Examples of building works where the Party Wall Act is applicable include cutting into terraced walls to insert roof support for a loft conversion, digging foundations close to a neighbouring structure for a conservatory or extending your property too close to the boundary. It also includes garden walls that are built over a boundary.
How to get an agreement
Before any party wall building works can begin, the homeowner (aka Building Owner) is legally required to obtain a written Party Wall Agreement from all affected neighbours (aka Adjoining Owners). To this end, the Building Owner must serve a written Party Wall Notice to all Adjoining Owners with details of the planned party wall works. The Building Owner has to give 2 months' written notice on building works that affect a party wall or boundary, and 3 months' notice for excavations. Once Notice has been served, the Building Owner has up to 1 year for the works to commence.
Serving a Party Wall Notice can be done by using templated forms available on the internet. However, party wall legislation is a complex area of law and failure to comply can cause significant financial repercussions and delays to your project. That is why we would always recommend that you take professional advice to ensure you are guided through the process effectively and competently. At Squarepoint Chartered Surveyors, we are highly skilled in acting for Building Owners and Adjoining Owners in all party wall matters.
Once Notice has been served, your neighbour has 14 days to respond, with three possible outcomes:
The Adjoining Owner gives his written consent, with the proviso that the homeowner will rectify any problems. In this case, there is no need for a Party Wall Award. You should take pictures of the party wall and have agreed written notes detailing any cracks, with copies for both parties. Alternatively, you could appoint a party wall surveyor to prepare a Schedule of Condition in order to minimise the risk of any disputes later.

The Adjoining owner dissents, or does not reply within 14 days. In this case, a Party Wall Award will be required. You would then appoint one agreed surveyor who can act impartially for the Building Owner and the Adjoining Owner and produce a Party Wall Award. This details the works proposed and includes a Schedule of Condition of the neighbour's home.

It is possible for each owner to appoint their own surveyor. However, this is the most expensive option for the Building Owner who is legally responsible for the costs of the neighbour's surveyor in addition to his own.
Our Party Wall page has further information and advice.
Good neighbourly relations
Conducting building works in your home that affect the party wall is likely to be a smoother process if you are on good terms with your neighbours. They will rightly be concerned about the risk of damage to their property, so it is up to you to allay their fears as much as you can.
Before posting a Party Wall Notice through their letterbox, it may be polite to have a friendly informal chat first. Share sketches and explain the planned works, providing plenty of reassurance that you are as concerned about following the proper process as they will be. By the time you tell them that a formal notice will have to be sent, they may already have warmed to your approach.
Your neighbour may also reasonably ask for contact details for your surveyor or building contractor to obtain further information and reassurance about your proposed building project.
Professional guidance
At Squarepoint Chartered Surveyors, we can help you prepare the necessary Party Wall Notice and Party Wall Awards to make sure your building works are completed properly and in accordance with the Party Wall Act and with the minimum of inconvenience and disruption to you and your neighbours. Under the leadership of Scott Buchanan MRICS RMaPS MFPWS, our team is passionate about understanding buildings, taking a highly client-focused approach to providing the best possible advice. Contact us today to discuss your party wall needs.