Five common questions about party wall issues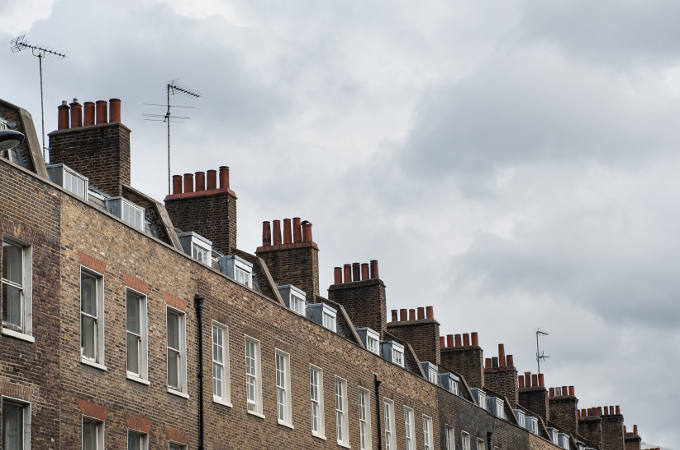 The UK capital has a population of about 9 million people and many areas of high-density development, which makes party wall issues in London a common concern. At Squarepoint Chartered Surveyors, we have a wealth of experience working with residential and commercial property clients to provide expert advice, produce Schedules of Condition and draw up Party Wall Awards, so that alterations affecting party structures can be conducted harmoniously and the interests of all concerned are protected.
Here are some of the most frequently asked questions we come across, both during and after Notice has been served in accordance to the Party Wall etc. Act 1996. If you have a question about party walls that isn't answered below, please feel free to get in touch.
When does the Party Wall Act apply?
The Party Wall etc. Act 1996 broadly covers three types of work:
Making alterations to a party wall or other shared structure;
Conducting building work along the boundary line between two properties; and
Excavating within a certain distance of shared party structures on the adjoining property.
Typical examples of building work where the Party Wall Act applies would include cutting into the walls of a terraced house to install roof supports for a loft conversion, building an extension too close to the boundary, or excavating near a neighbouring structure to place foundations for a conservatory.
Why do I need a party wall surveyor?
As the building owner planning to carry out works that fall within party wall legislation, there are several stages at which you will require professional assistance. Initially, a surveyor will help you ensure that your Party Wall Notice is written and served correctly and in accordance with the specified legal process.
Next, your surveyor will draw up a Schedule of Condition on any areas of the adjoining property that are likely to be affected by your proposed works. The purpose of this is to make sure that any damage that might be occurring is appropriately attributed and that neither party is wrongly held responsible for damages.
Finally, a surveyor will be required to negotiate the agreement between you and your adjoining owner(s), also known as a Party Wall Award. This outlines the details of your proposed building project, including the working hours, access arrangements and any required safeguards needed to protect property or people over the course of the works.
What can I do if my neighbour has started building without informing me?
If your neighbour's building project affects the party wall between your properties – be it the wall of your home, an outbuilding on the boundary or just your garden wall – they must have your consent before going ahead with the build. Consent needs to be obtained formally, by serving you with a Party Wall Notice. You can read more about how to respond to a notice here.
In the event where you have not been served with the legally required Notice, your neighbour is acting illegally, and you are within your rights to stop the build. To do so, you will need to apply for an injunction from the County Court. That said, if you make a wrongful claim (knowingly or unknowingly), you will be liable for any costs incurred. For this reason, we would always recommend that you seek professional advice from an experienced party wall surveyor before applying for an injunction.
I have started building works before realising that I needed to serve Notice – what do I do?
If your construction work falls within the remit of the Party Wall Act and you have not sought consent from your adjoining neighbour(s) before starting the build, you are acting outside of the law and must stop work immediately.
We would urge you to hire a surveyor, if you have not already done so, and follow their advice to serve Notice as soon as possible. An experienced party wall surveyor will follow the proper procedure and guide you through the legally required procedure to ensure that your build is fully compliant.
Do my neighbours have the right of access via my property during their build?
If you are the adjoining owner, you are required to provide access to your neighbour, their contractors or their surveyor if the work cannot reasonably be completed via any other entrance. Should access via your property be required, an appropriate amount of notice must be given – 14 days is usually considered acceptable, but this can be proportionately reduced to deal with an emergency.
Squarepoint Chartered Surveyor is a specialist party wall surveyor in London and would be happy to answer any questions or queries you may have. If you or your neighbour are planning alterations that will affect a party wall or boundary and are covered under party wall legislation, please give us a call on 0207 651 0000 or send us a message to see how we can help.