What happens when you are served a Party Wall Notice?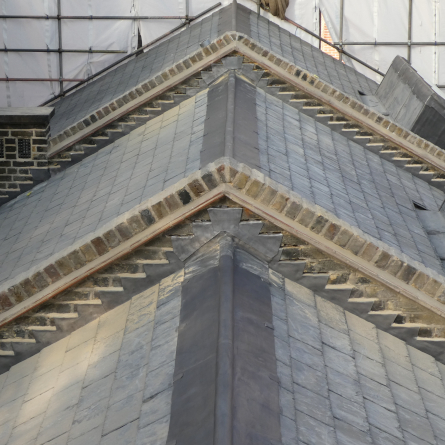 If your adjoining neighbour is proposing a building project that affects the regulations pertaining to the Party Wall Act 1996, he must make sure that you are served the correct Party Wall Notice before the works can begin. This is to ensure that all building works are carried our safely, correctly and without the possibility of any structural damage to the adjoining property, i.e. yours.
While there is no mechanism in the Act to block any proposed building projects, there is a clear process set out that must be followed.
If you, the Adjoining Owner, have received a Party Wall Notice from the Building Owner (your neighbour who is proposing the works), you must submit a formal response within 14 days. Your options are as follows:
1 – Give your consent
If you give your consent to the Party Wall Notice, you are permitting your neighbour to proceed, without any responsibility for any damage that may be caused to your property in the process. Clearly, this is not in your interest.
In order for your neighbour to be held responsible for any damage caused as a consequence of the building works, you need to have written evidence from a Chartered Surveyor to state the condition of the property before work begins.
2 – No consent, but appoint the same Chartered Surveyor as your neighbour
In this scenario, you agree to appoint the same Chartered Surveyor as your neighbour who will then carry out a Condition Report of your property before any building works begin. He will pay a visit to the site and prepare a report to outline the current condition of both properties involved. The surveyor will act independently to assess both properties, while any costs will be borne by the Building Owner.
Should anything impact negatively on your building during the construction works, the Condition Report can be used as evidence of the previous condition. It will then be up to the Building Owner to take responsibility for any damage, and remedy or reinstate your property to its original condition, at the Building Owner's expense.
3 – No consent, and appoint your own Chartered Surveyor
Here, each side appoints its own Party Wall Surveyor. Your surveyor will follow the same process as outlined above, while the costs of your surveyor will be the responsibility of the Building Owner.
If there is no response after the 14 day deadline has passed, you no longer have the option to simply give consent. Instead, you will be served with a follow-up notice, valid for 10 days which you must respond to with your decision to either appoint your own surveyor or to instruct the same surveyor as your neighbour. All the site visits and Party Wall Award to allow the works to commence will be granted from there.
If you do not respond to the follow-up notice, the Building Owner's surveyor has the power to instruct a third party independent surveyor to act on your behalf, in accordance with section 10(4) of the Party Wall Act. Once this has been actioned, a Party Wall Award will be issued and your neighbour can start his building project.
Squarepoint Chartered Surveyors are experienced Party Wall Surveyors in London with 20+ years in the business. For valuable professional advice on any Party Wall related matter, please contact us on 0207 651 0000 or email us your enquiry.