Why surveys are a good idea for the first-time buyer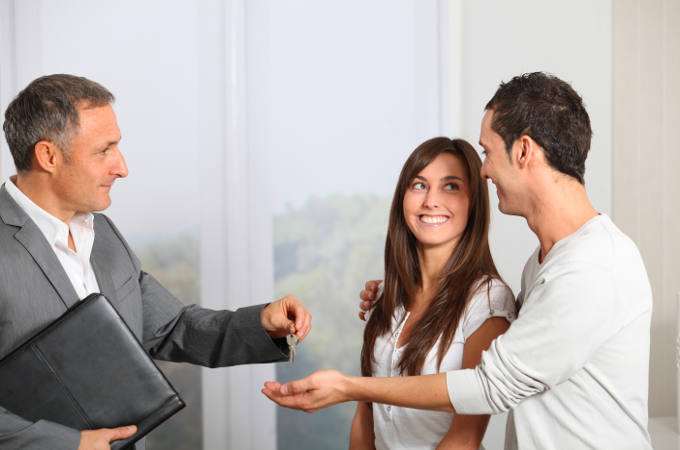 Preparing to buy your first home is an exciting time, although it also tends to be daunting in equal measure. Part of this uncertainty for first-time buyers can stem from not knowing what to look for in a new home – particularly when it comes to identifying problems that could be expensive to fix when you move in.
Fortunately, this is exactly what surveyors are here to help with. Although a staggering 80% of buyers do not have a survey carried out before they buy a property, having an experienced, qualified surveyor inspect the building is the only way to uncover defects and potential hazards that aren't obvious to the untrained eye.
What does a property survey entail?
The Royal Institution of Chartered Surveyors (RICS) offer three types of property survey; Condition Surveys, HomeBuyer Reports and Building Surveys. Each one offers a different level of detail in the final report but they all serve to aid buyers in making an informed decision about the home they are about to buy.
In all cases, a surveyor will visit the property in question and examine the condition of the interior and exterior, looking for defects or signs of underlying issues. Their findings are then compiled in an easy to follow report to help buyers decide whether they are happy with the property as it is, or whether they would prefer to renegotiate the price or even walk away from the purchase.
How do you know which survey is the right one?
The "right" survey depends entirely on the property. Condition Surveys are usually sufficient to investigate new or nearly-new conventional homes, providing a snapshot of the property's condition and highlighting any defects that are found. On the other end of the scale is the Building Survey, which offers an in-depth inspection of properties that are historic, very large, unconventional or otherwise unusual. A report of this kind will include a detailed analysis of each feature in the property with expert advice about maintenance measures and repair costs.
What happens if I don't get a survey?
If you're starting to feel that the costs of buying your first home are creeping up, you might be tempted to skip the survey. In the best-case scenario, there will be nothing wrong with your house and you'll have saved a bit of money. However, this is very rarely the case. According to research conducted by RICS, almost 1 in 5 of homeowners that forego a professional survey of their home end up paying an average of over £12,000 in remedial work when they move in, just to make their house habitable. Many more fork out lesser amounts for defects that could have been caught by a survey that would have cost a fraction of the price.
The problems that can easily go unnoticed by the average person are usually the ones that are the most expensive to fix – persistent damp, wet or dry rot, problems with the roof and faulty electrics, for example. You might be one of the fortunate few that move into a perfect home that doesn't have any issues, but do you want to take that chance with your first property? Think of the survey price in comparison to the financial and emotional investment you're making with moving in the first place and decide how much your peace of mind is worth.
If you think you might have already found the perfect property in North London, Notting Hill or Chelsea but are yet to arrange a survey, please get in touch. Our experienced team can help you choose the most appropriate report for the type of building you're buying and help you make an informed, confident decision about signing for your very first home.