Why space planning & layout are important and how we can help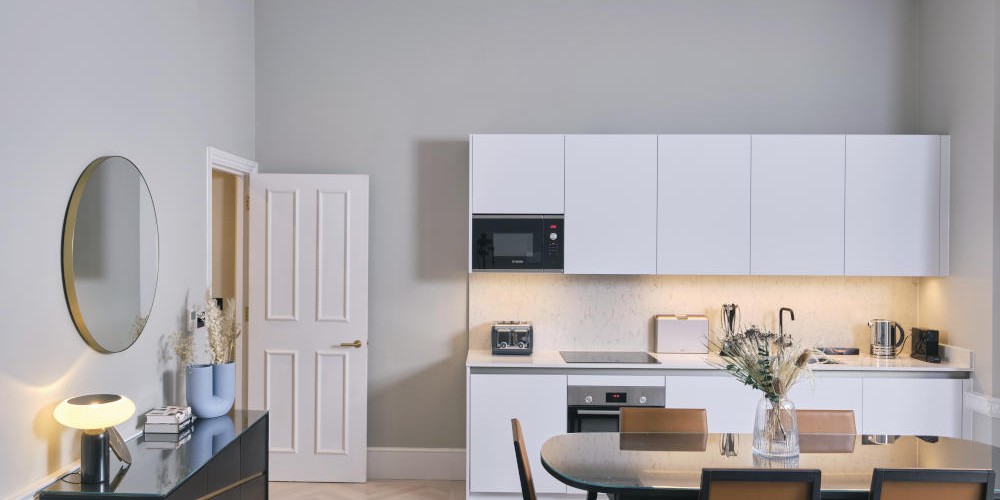 Effective space planning and good layout are at the core of the interior design of every building. Whether you are looking to build or modify a private residence or office premises, proper space planning can make a huge difference to the quality of the interior space in terms of its functionality, productivity, flow and aesthetics. Of course, getting the most out of your square footage makes good financial sense too, while allowing you to maximise your property asset and the return on your investment.
Well-planned spaces increase productivity
Good design is based on meeting the needs of the building's occupants. Office space planning should take into account the resources your team needs so they can carry out their roles with maximum efficiency. A well-planned office could contain conference and break spaces that are away from the main work areas, while encouraging ad-hoc co-working through informal stand-up meeting areas near desks, with easily accessed storage systems provided for frequently used items.
Good design supports business growth
As your business expands, so does your workforce. Good space planning should be flexible enough to accommodate more staff and consider which areas will grow first and most. The goal is to create and maintain a professional and productive environment in which additional members of staff can fit comfortably, without the company having to relocate to larger premises.
Use the right layout to avoid wasting space
Adapt your environment to the needs of the user. Computer users may need less desk space than those who work with large-scale documents. Shared storage requires less space than individual storage systems. By carefully considering the best layout, you may find that you need less space than originally thought, enabling potentially significant savings for leasing office space and utility bills.
Consider your office's first impression of clients
You only get one chance to make a good first impression, whether your space is an office, retail outlet or hospitality venue. A poorly planned space will look cluttered, disorganised and neglected, all of which will reflect badly on the business. A well-designed space, by contrast, says that your company is considered, dedicated, good at problem-solving and in touch with current trends and technologies.
Many commercial operators underestimate the importance of space planning and design for their residential or commercial spaces. However, without professional help, you may be preventing your business from operating productively and profitably.
This is where Squarepoint Surveyors' architectural design services can help. Our team has the commercial experience and expertise to help our clients achieve the right allocation and division of interior spaces to meet their needs and requirements. Whether you are thinking of adding a rear extension of a loft conversion to a residential space, or you wish to refurbish your office space, we can help you achieve your design goals with the following design services:
Space planning
Interior design
3D visual illustrations
Drawings for planning permission, listed building consent and permitted development applications
Drawings for building control applications
Building Information Modelling (BIM)
Technical construction drawings
We can help with planning permission applications and building control submissions to ensure that your project complies with all relevant statutory requirements. There are laws concerning lighting levels, the amount of space each worker should be allotted, access issues including emergency fire escapes, adequate ventilation, the position of electrical outlets, acoustics and much more, that the average business owner simply does not know. Our in-house design team is able to provide architectural, interior design and project management skills to help you reconfigure unmodernised properties or those with poor layouts, as well as new-builds.
At Squarepoint Surveyors, we have a strong track record in the private residential, affordable housing, commercial office, public authority and education sectors. We use our many years of experience and technical skills together with a deep understanding of the design process to provide a flexible and informed collaborative approach to our clients, ensuring that we deliver our bespoke solutions with maximum value for money.
For details or to discuss your space planning requirements, please get in touch with Squarepoint Surveyors.