What are the 2022 trends for commercial property in the UK?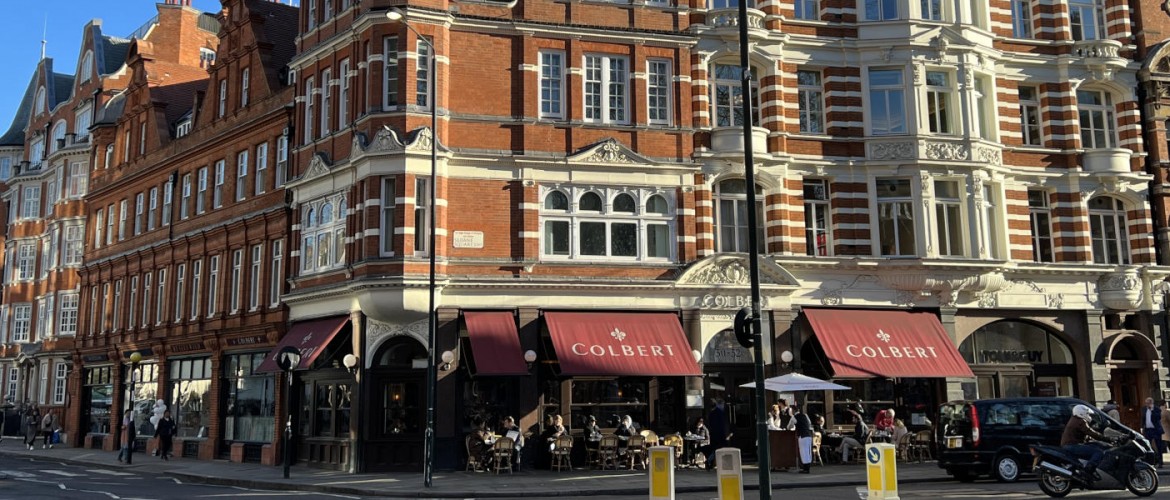 Throughout 2021, the pandemic had a major impact on all sectors of the economy including commercial property. Government guidance for working from home (WFH) at the beginning of the year meant that office space seemed largely redundant for large periods of time. And with less footfall in towns and cities, retail businesses were impacted too.
So, what's in store for this year? Will life return to normal in the office, and what about shops, hospitality and industrial sectors? As commercial property experts and leading Chartered Surveyors in London, we take a closer look at some of the defining themes that are now emerging for 2022 and beyond.
Real Estate as a Service (REaaS)
We have already seen that hybrid working practices are quickly establishing themselves as a permanent feature in many sectors. Recent CIPD figures show that 40% of employers now expect more than half of their staff to regularly work from home, even after the threat of COVID-19 has passed. This has a knock-on effect on office space, which may no longer be required on a full-time basis.
REaaS is a relatively new model that responds to the need for more flexible office space use. Providers offer different membership packages to businesses, each allowing a set number of people to use the office each day. It is anticipated that the REaaS model will grow in popularity and become more sophisticated, enabling businesses to make use of flexible arrangements to suit their team.
Prime Office Space
Demand for prime office space is set to rise, particularly in big cities such as London, Manchester, Leeds and Glasgow. Many companies are reviewing their strategy for physical office space in the face of increased hybrid working patterns. The result is a prioritisation of key corporate locations, prestigious addresses and luxury amenities that most appeal to clients and internal teams.
What's more, with climate change becoming a key consideration for many commercial decisions, businesses will look to implement robust carbon reduction strategies. Sustainable practices for physical office space to cut the company's carbon footprint will become instrumental in helping to meet targets.
Focus on Technology
The shift towards hybrid working practices requires supporting technology. From video software to team working tools and more, businesses are realising that permanent solutions are needed to ensure seamless communication and operational efficiency for team members, whether they are working from home or at the office.
Many employers are planning to upgrade their IT systems to support hybrid working, others will look to their landlords to provide enhanced IT services. In a recent Deloitte survey, three-quarters of businesses expressed their intention to either partner with or invest in property technology businesses.
Repurposing Commercial Space
In the face of falling demand for office space overall, the trend towards more high-end and high-tech offices has other consequences too. What about premises that fall short of the mark and fail to stay profitable? We are already seeing signs of commercial space being reinvented and repurposed for other uses.
The scene is already set with hotels being transformed into affordable housing, or old industrial buildings becoming luxury apartments with ground-floor retail, hospitality and leisure amenities. Owners or investors of office space in high footfall locations may now actively investigate alternative possibilities for a change of use such as a café or restaurant, supermarket or gym.
More Storage
The UK economy has been beset by supply chain issues, both as a result of the pandemic and our changed relationship with the EU. According to Financial Times figures, supply chains are not expected to return to normal until 2023 at the earliest. At the same time, there's been a huge uplift in UK online shopping.
The combined effect is an increased demand for commercial storage which is likely to remain high throughout 2022. Whether online retailers need more space to hold goods, or businesses are stockpiling goods to combat supply chain difficulties, sufficient storage space is becoming a business-critical issue.
More Data Storage
Digital processes are at the heart of a great majority of British businesses, and digital developments have had to accelerate as a necessary response to remote working. This is going to increase companies' requirements for safe data storage. What's more, as businesses migrate more processes to the cloud, many commercial decision-makers will investigate more cost-effective alternatives to public cloud service providers and potentially choose private data storage.
The growing need for data centres is likely to lead to a greater demand for purpose-built data storage facilities and other commercial premises could be repurposed for data storage use.
Local Retail Opportunities
For several years now, the decline of the British High Street has been much maligned. Retail rental values were decreasing even before the pandemic started, and while some are still falling, some areas are doing extremely well.
The lockdowns have had an interesting effect in that many people felt more comfortable shopping locally and in smaller places. Those working from home got into the habit of patronising local retailers, which meant many small, independent local shops were able to retain high levels of footfall. If this trend continues, it could potentially be the start of the revival of the local high street, with encouraging prospects for local retail premises.
Get in Touch
At Squarepoint Chartered Surveyors, our experienced team brings together a wealth of surveying expertise and commercial property industry knowledge to put at your disposal. From Commercial Building Surveys to Refurbishment & Restoration Advice to Commercial Property Project Management and Contract Administration, we would be delighted to help you maximise your London property asset. For expert professional advice and a free quote, please get in touch.