Slate Damp Proof Course on Early 20th Century House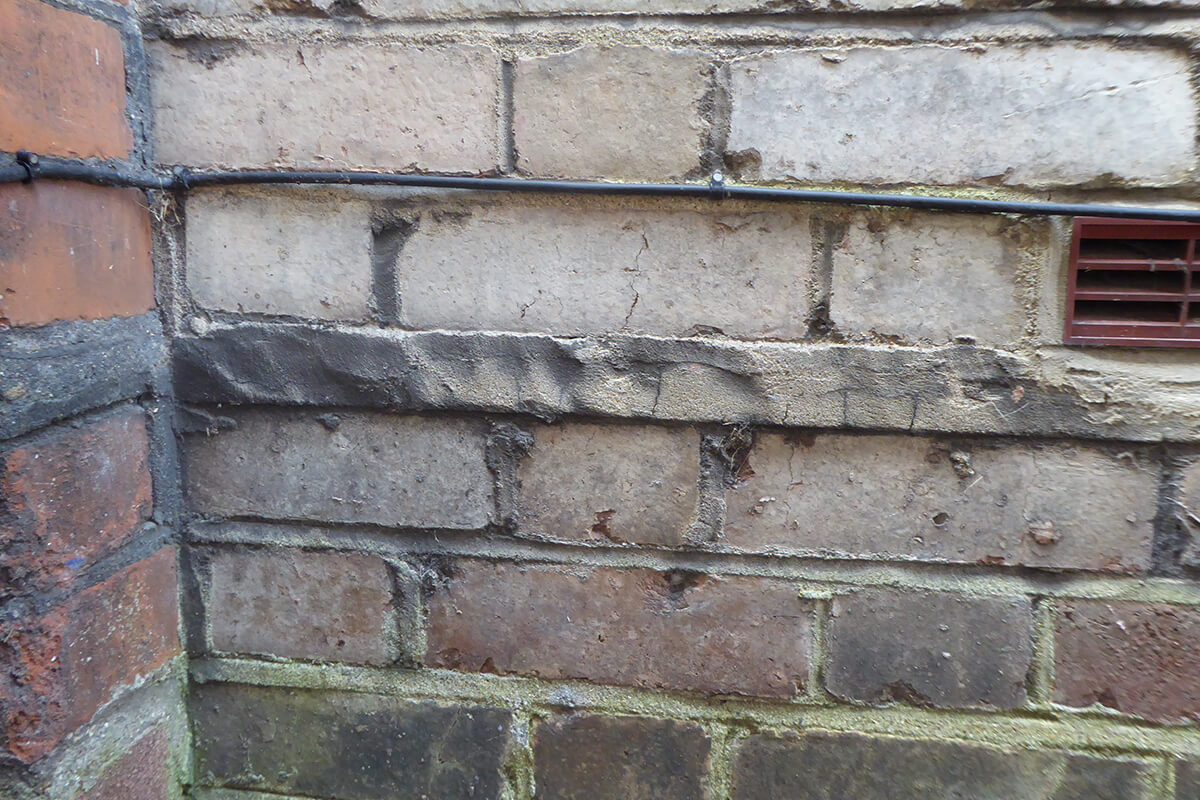 During an inspection of an early 20th Century house, we got a good view of the twin-layer slate damp-proof course that is often found in these older houses. The slate courses are often hidden behind a low-level rendered plinth or mortar pointing, so it was interesting to be able to see this so clearly. The twin layers of slate are laid into an extra thick mortar bed at a low level in the external brick walls of the house. The slate acts as a barrier against rising damp. One of the problems with slate is that it is a very rigid material that does not flex and move with the structure over the year and can crack and fracture allowing moisture to rise up in the wall. Modern houses use a plastic membrane which is much more pliable and allows for movement in the structure.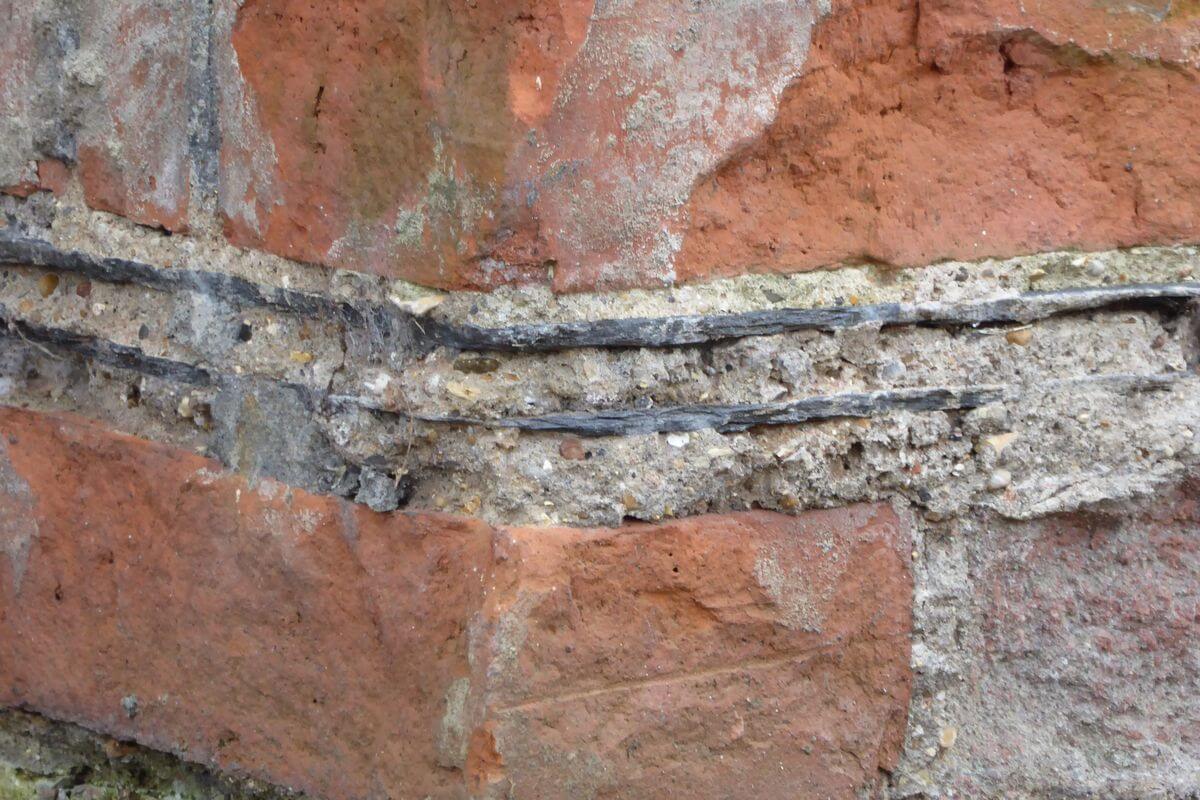 Twin slate damp proof course.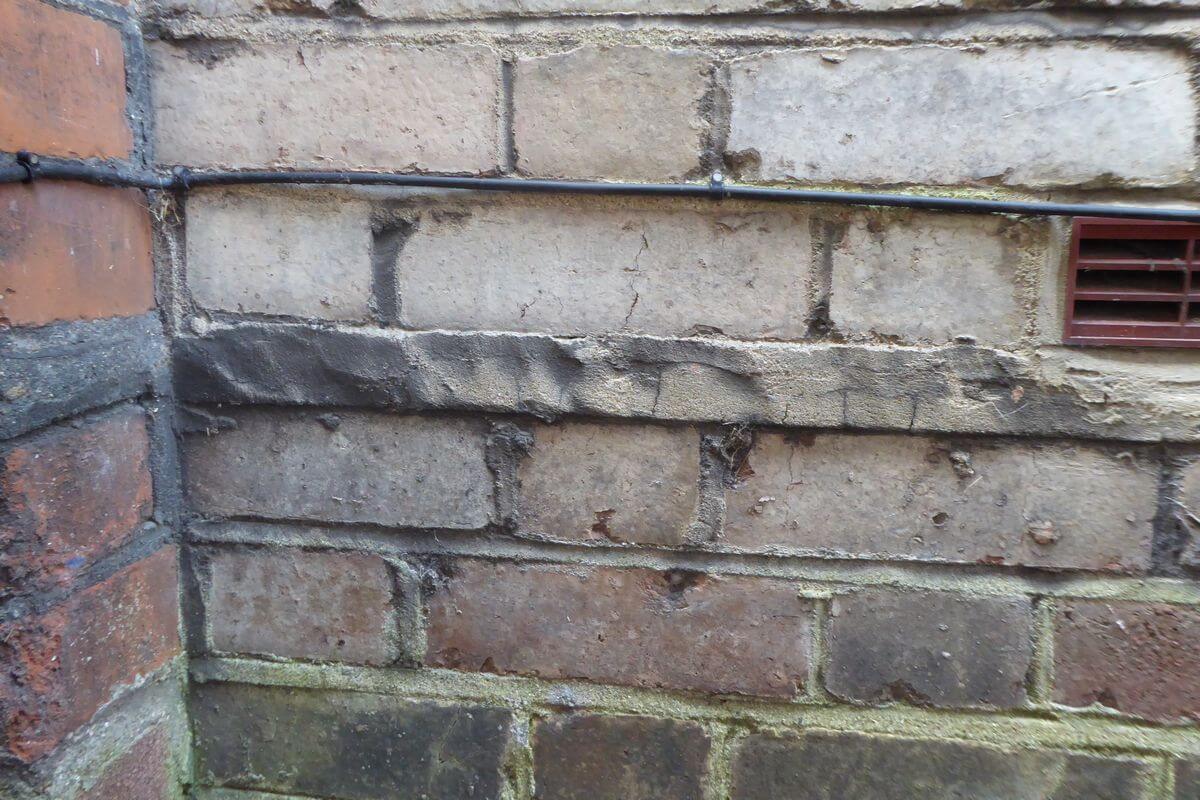 Slate damp-proof courses are usually hidden behind the wide mortar joint.