Party Wall Advice for Adjoining Owners: What are your property rights?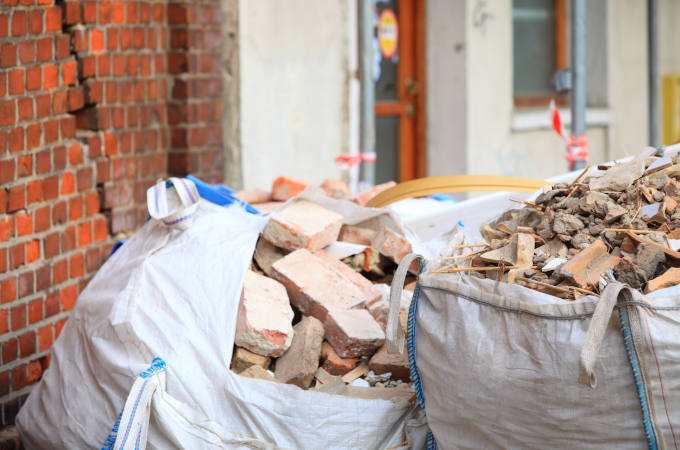 The Party Wall etc. Act 1996 states that, should a Building Owner wish to carry out any modifications to their home that affects a shared wall, they need to follow a specific procedure to protect their interests and those of the affected Adjoining Owner.
An Adjoining Owner is any owner of land, buildings, storeys or rooms adjoining those of the Building Owner. The adjoining property may have a freehold owner, a leasehold owner and/or a long-term tenant or occupier, any of whom may qualify as an 'Adjoining Owner' under the Act. There may be more than one adjoining property or owner.
In a best-case scenario, the Building Owner has taken the time to discuss their plans with their neighbours well in advance of the work being started. However, it's not uncommon for Adjoining Owners to only become aware of the project when they receive a Party Wall Notice through the letterbox. In either case, it's important that Adjoining Owners understand their options and how their response will affect the proceedings.
What rights do Adjoining Owners have under the Party Wall Act?
Adjoining Owners should be aware that the main purpose of the Party Wall Act is to facilitate development. In return for the Building Owner being able to carry out the proposed works, he must comply with the provisions of the Act, including notifying all Adjoining Owners in advance of the work starting. He also has a legal duty to remedy any damage caused by the works. While Adjoining Owner rights do not extend to stopping the building owner from carrying out the proposed works according to the Act, they are able to influence how and at what times the work is done.
Specifically, Adjoining Owner property rights include:
Appointing a surveyor to facilitate dispute resolution
Requiring necessary security and other measures to be taken to protect adjoining property from foreseeable damage
Not having to endure the unnecessary inconvenience
Being compensated for damage or loss to property caused by the works
How can Adjoining Owners object to the proposed works?
It is often the case that Adjoining Owners only become aware of a neighbour's proposed work when they are served with a Party Wall Notice. The Adjoining Owner can choose to consent or dissent the Notice, and if NO response is made within 14 days, the parties are deemed to be in dispute under the Act.
Both parties must now appoint a surveyor in order to agree to a Party Wall Award. This can be one 'agreed surveyor', though often Adjoining Owners will prefer to appoint their own surveyor. If no agreement is reached (which is rare), the appointed surveyors appoint a third surveyor who will settle any outstanding issues and have the final say.
The Party Wall Award is a legally binding document on all parties, which sets out the details of the proposed works and all safeguards agreed to ensure that the works are carried out with the minimum of risk and inconvenience to Adjoining Owners, as per the Act.
Option 1 – Adjoining Owner who has received a notice
If you are an Adjoining Owner that has received a Party Wall Notice, the first option you have is to provide full, written consent for the proposed works. This option is seldom recommended (if ever), as it leaves your home vulnerable to related damage that the Building Owner may not be considered responsible for.
Dissenting in order to have a Party Wall Award drawn up and have the current condition of your property documented is prudent, even if you have no further concerns about the work.
It is important to note that if you do not provide a formal response within 14 days, you are deemed to have dissented and therefore be in dispute.
Option 2 – Should you share the same surveyor as your neighbour
If you should choose to dissent, the next step is to decide whether you are comfortable sharing the same surveyor as your neighbour. This is an accepted and common practice, and the appointed surveyor is obliged to act impartially – you should not need to worry about being at a disadvantage by agreeing to a jointly-appointed surveyor.
However, it is important to select a surveyor that has experience in Party Wall matters. This should include Schedules of Condition and Party Wall Awards that address any potential issues with the project, such as security, noise, vibration, dust and temporary access.
Option 3 – Provide and Instruct Your Own Separate Surveyor
If you are not happy with the Building Owner's choice of surveyor, you can provide dissent and instruct your own, separate surveyor. In normal circumstances, the Building Owner is responsible for all reasonable surveyor fees.
The two surveyors will then negotiate the terms of the Party Wall Award so that they are fair and reasonable for both parties. In this scenario, the two surveyors will jointly appoint a third surveyor, who will make a final decision in any circumstances where they cannot agree. However, this situation is uncommon.
At Squarepoint Chartered Surveyors, we can have extensive experience with Party Walls and will act on behalf of either party (or as a jointly-appointed surveyor) for renovations, construction and demolition, including basement extensions and loft conversions.
Squarepoint Chartered Surveyors have experienced Party Wall Surveyors in London with 20+ years in the business. For valuable professional advice on any Party Wall-related matter, please contact us at 0207 651 0000 or email us your enquiry.