New Legislation Affecting EPCs for BTL Property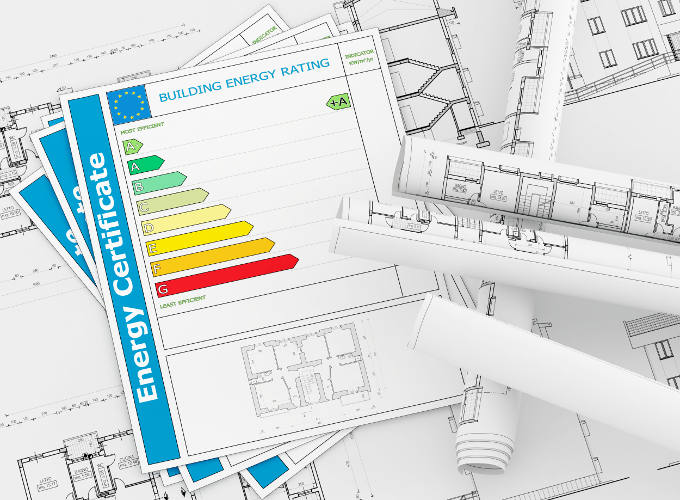 Since 2007, it has been a legal requirement for an Energy Performance Certificate, or EPC, to be made available every time a property is built, sold or rented out. This was updated in 2012 to ensure that certificates would be made available prior to sale or letting, rather than at the point of exchanging contracts.
As of April 1st 2018, the legislation was updated again, this time affecting landlords and freeholders of commercial and residential property.
What is an EPC?
An EPC provides a record of a building's current energy efficiency level and an indication of how efficient it could become if certain changes are implemented. EPCs use a rating system from A-G, with A being the best rating.
In order to produce a certificate, a property assessment is carried out by an accredited Domestic Energy Assessor, who will examine key features of the property including its insulation, hot water and heating systems and double glazing. The resulting EPC is then considered to be valid for 10 years.
What are the changes?
From April, it will be a requirement that all lettings are accompanied by an EPC with at least an "E" rating. This applies to commercial and domestic properties and will include contract renewals as well as new agreements. If a property receives a rating of F or G (approximately 18% of non-domestic premises), it will be illegal to put it on the market or renew the existing tenancy without changes. Failure to comply with these laws will result in a fixed penalty of £2,000 for less than 3 months of non-compliance, or £4,000 for 3 months or longer.
How will this affect landlords?
Obviously, any sub-par properties will need to be improved before they are put on the lettings market or their existing leases are up for renewal. This may allow you several weeks, months, or even years in which insulation, double-glazing or new boiler systems can be added.
However, it is worth noting that, from April 2020, it will become illegal to continue renting a property that has a rating of F or G, even if a tenant is already in situ. This essentially means that, should your property fall below the acceptable standard, any "grace period" before an existing tenancy ends is eliminated.
There may also be implications in future about obtaining a Buy-to-Let mortgage. It is possible that without providing a current EPC demonstrating that the property in question has a sufficient rating, lenders will refuse to finance the investment.
If you are concerned about how these changes may affect your property, please get in touch with our team at Squarepoint Surveyors. We have extensive experience in providing refurbishment advice and can project manage any updates that are required for your rental property to remain compliant. We will also be happy to help you arrange a new certificate, if required.