Loft Conversions and Party Walls – what are the rules?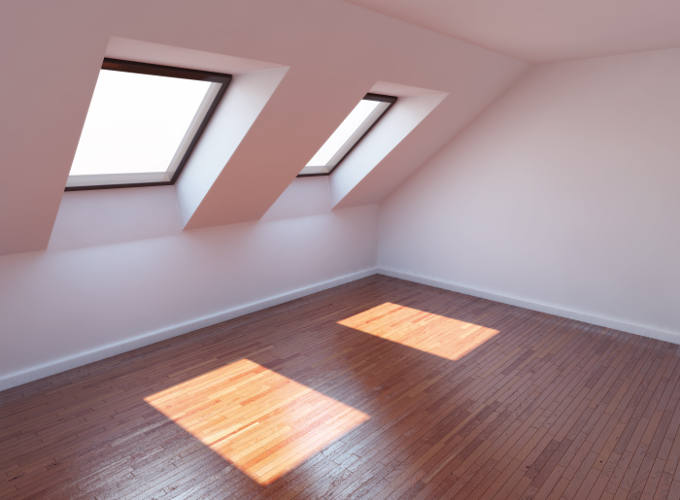 If you're planning a loft conversion in a terraced or semi-detached home, it's likely that your plans will affect a party wall. Any structural work to this shared wall (or shared walls) will require specific permissions from your neighbours in addition to the usual planning permission and building regulations.
Why does a loft conversion require consent from my neighbours?
Even if your conversion falls under 'permitted development', the Party Wall Act 1996 will come into effect if you need to cut into a shared wall to install supporting beams for your conversion. If the project involves any other demolition of part of a wall – even if it will be rebuilt soon after – this will require consent.
We recommend talking informally to your neighbour about the project as early as possible, as you will need to agree to the terms of a Party Wall Award in order for the work to commence. Although your neighbour cannot legally stop you from carrying out the work, getting them on board from the beginning will help the process run more smoothly.
Serving notice
You may have been able to have a conversation with your neighbour about your planned works and they may have given you a verbal green light, but you will still need to serve a formal Notice, as specified under Section 3 of the Party Wall Act. This must:
Be served to the legal owners of the affected neighbouring property (not necessarily the person living there)
Be served two months or more before the intended start date (Notice is valid for up to one year)
Include information from the relevant parts of the Act and information about your proposed works
Outline the Adjoining Owner's right to raise objections to the terms of the works, appoint their own surveyor and take measures to protect their home while work is carried out
Party Wall Awards
If the neighbours fail to respond to the Notice, or if they actively dissent, you will need to come to an agreement about the works in the form of a Party Wall Award. This will be drawn up by a jointly-appointed surveyor or through the negotiation of separate surveyors for both parties.
The purpose of the award is to resolve any contentious issues in a fair and practical way. It may cover the plans for the work, acceptable working hours, access allowance and steps to protect both buildings. The award will usually contain a schedule of condition so that any damage that occurs during the works can be properly attributed.
Our team at Squarepoint Chartered Surveyors are expert party wall surveyors in London and will be happy to assist you with any queries you may have about work being carried out on a shared wall. In addition to specific advice about loft conversions, we provide professional expertise for basement extensions and ground-level modifications on behalf of Building Owners and Adjoining Owners. For more information, contact us today.