Listed building renovations: What you need to know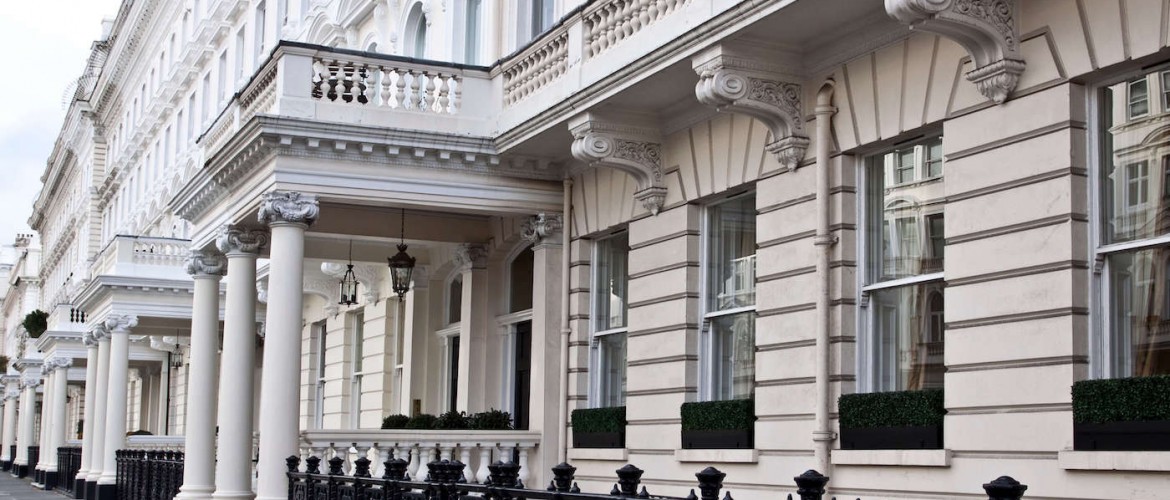 Restoring, refurbishing and making alterations to a period building comes with additional challenges that modern properties simply don't have. Whether the property in question is Grade I, II* or II listed, Listed Building Consent will be required for works to the exterior and interior of the building.
What is a listed building?
A listed building is one that is deemed to be of national importance and has been placed on the List of Buildings of Special Architectural or Historic Interest which is maintained by Historic England. Listed buildings and other structures are legally protected from being significantly altered, extended or demolished unless Listed Building Consent has been obtained from the local planning authority.
There are three main classifications: Grade I, Grade II* and Grade II:
Grade I            Buildings of exceptional interest, including national landmarks such as Buckingham Palace, the Houses of Parliament and Tower Bridge
Grade II*         Particularly important buildings of more than special interest, usually with additional merit such as outstanding interiors. Examples include the London Coliseum and Leadenhall Market
Grade II           Other buildings or structures of special architectural or historic significance
What does 'Grade II listed' mean?
Over 90% of listed buildings in England are Grade II listed, including many private homes, so it is most likely that your property falls into this category. Additional planning controls are in place to protect these buildings, but the rules and regulations are much less rigorous than they would be for a Grade I-listed property. Nevertheless, Listed Building Consent must be obtained before you can make alterations to the interior or exterior of the building.
Local authorities in England receive more than 30,000 such applications per year, and in the vast majority of cases, consent is granted. Listed building consent must be obtained in addition to the usual planning regulations. Conservation officers will consider each case individually and within the context of ensuring that the special historical and/or architectural character of the building is preserved.
Importantly, it is a criminal offence to start building work on a listed building without having obtained the necessary permissions first. Building owners can be asked to reverse any unauthorised work carried out, and they may be prosecuted.
Squarepoint Surveyors have many years of experience in managing property refurbishment and restoration projects of all scopes and sizes, including this recent project on London's famous King's Road Chelsea. Whether you own a commercial property that is in need of modernisation or a historic home you wish to transform, our independent consultants will help you create a plan, manage your budget and provide quality control throughout. Contact us here for a free quote and to discuss your property requirements.
What are you allowed to do in a Grade II listed building?
It is perfectly possible to modernise a Grade II listed building, as long as it is done within the law. The building will have a special architectural or historic interest or may be located within an area of historical or architectural significance, the character of which will have to be preserved.
If in doubt, erring on the side of caution is always the best policy. Historic England's free Guide for Owners of Listed Buildings is an excellent resource for information that every period homeowner should be familiar with. We also recommend The Listed Property Owners Club, Britain's only advice service dedicated to listed building owners.
What can you do without consent?
In many cases, maintenance in Grade II listed buildings can be carried out without prior permission as long as like-for-like materials and methods are used. Sash window repairs are a good example of this.
However, Victorian bathroom fittings, a dilapidated conservatory or a tumble-down garden wall are examples of elements that could well form part of the listing. As such, listed building consent would be required before any repairs, alterations or removals can be carried out.
Can you put a new kitchen in a Grade II listed building?
You often don't need consent to replace an existing kitchen, although you may need permission if you wish to change or extend the size of the room or change any features that form part of the property's historic character. You should certainly expect to have to preserve historic features such as plaster cornices, stone flags or old floor tiles, original fireplaces, bread ovens or a cast-iron range.
Whatever your kitchen plans may be, you must do your best to avoid damaging any of the old materials or fabric of the building, such as timber beams or plaster ceilings.
Can you put a new bathroom into a Grade II listed building?
The same applies to making changes to existing bathrooms. If you simply wish to replace modern bathroom fittings and refurbish the room, there shouldn't be a problem unless you are planning to make layout changes, extend the room or make any structural alterations.
That said, if your bathroom has original Victorian or unusual 20th-century fittings, they may well form part of the listing and you will be expected to keep them. Refurbishment may still be possible but would need close collaboration with the Conservation Officer.
Take great care when installing new pipework or equipment that could affect the historic fabric of the building and avoid cutting into beams or removing original timber floors and ceilings.
What can you not do in a Grade II listed building?
Making home improvements in a Grade II listed building should never be done carelessly. Planning controls and legislation must be complied with to protect the building and it is a criminal offence to make unauthorised alterations.
Below are the main points to bear in mind when renovating your listed home:
Don't remove any original features such as fireplaces, windows, doors and stonework without express consent. Any unauthorised alterations could constitute a clear violation of the listed status.
Don't repair old with new. Any repairs to traditional construction must be carried out with the correct materials and methods so as not to damage the building. Work with your Conservation Officer and contractor to choose the right repair method.
Don't rush to renovate the garden without checking if any exterior elements are included in the listing. You may not be able to remove an original garden wall or gate, or a particular tree.
Don't ignore responsibility. As the current owner, you are fully responsible for the Grade II listed building. Don't inadvertently commit a criminal offence by changing something you didn't know was protected, or a previous owner did.
How can we help?
At Squarepoint Surveyors, our team specialises in providing refurbishment and restoration advice to property clients in and around London. In most cases, we will conduct a full Building Survey to understand the construction and condition of the property, before our architectural design team can draw up specifications and plans for submission to the relevant local authority.
We pride ourselves on our ability to manage positive relationships with Conservation Officers in London and elsewhere to help us obtain the necessary permissions. Once the project has been approved, we offer our planning and project management expertise so that your project is completed on time, on budget and to your complete satisfaction.