Licence to Alter (LTA) – What you need to know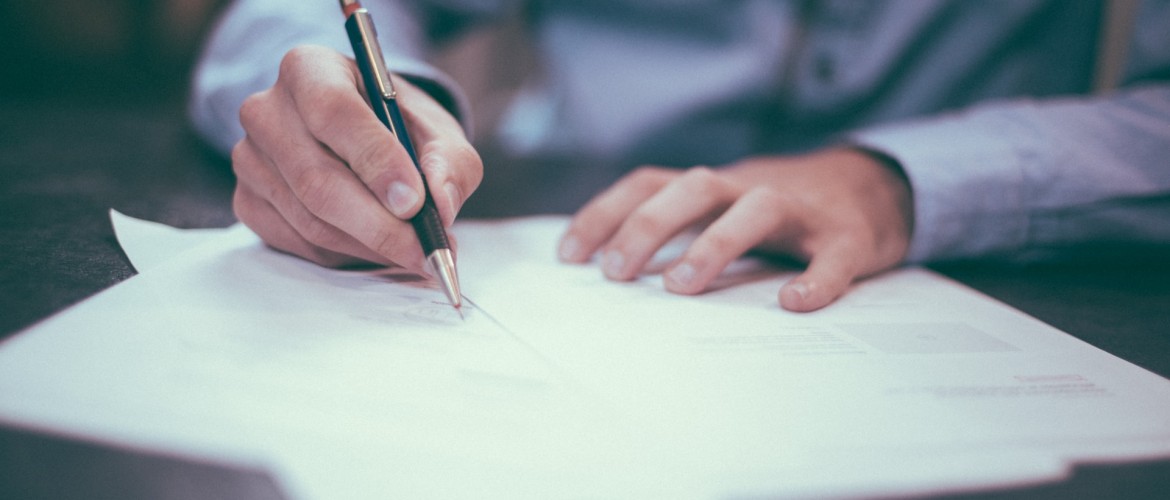 If you are planning to undertake works to your leasehold property, there are certain permissions you may need before you can start the project. A key requirement is likely to be your freeholder's prior formal consent. Virtually all residential Leases include a requirement for the leaseholder to get permission before alterations to the property can be made. The process is known as obtaining a Licence for Alterations, or Licence to Alter (LTA).
At Squarepoint Chartered Surveyors, we have a wealth of experience helping leasehold owners obtain Licence to Alter agreements. We will review the Lease terms and covenants relating to your proposed works and help you put together a clear, formal proposal, working with you and the freeholder to reach a mutually acceptable agreement. We can also assist freeholders with building inspections, reviewing the proposed works to ensure they are appropriately designed so that a Licence to Alter can be granted.
What does the Lease say?
Your first port of call must be the Lease itself as this is the contract that governs your property ownership. If you are very lucky, there may be no mention made of building alterations in the document, in which case you are at liberty to proceed with your plans as you wish. The far more likely scenario, however, is that one or more of the following stipulations apply:
Absolute Covenant – alterations made by the leaseholder are prohibited unless in exceptional circumstances where the landlord may waive the clause
Qualified Covenant – alterations made by the leaseholder are prohibited unless landlord consent has been granted
Fully Qualified Covenant – alterations made by the leaseholder are prohibited unless landlord consent has been granted, which cannot be unreasonably withheld
Most Leases will restrict the extent to which you can alter, extend or otherwise improve the property without landlord consent. That said, every Lease is different, which is why it is so important to check your specific document. Whether or not you need an LTA before you can make any alterations or refurbishment projects depends entirely on what the document says.
Which building works require freeholder consent?
In practice, most permitted alterations will need the landlord's prior written permission. Sometimes, only major structural works will require an LTA; in other cases you need to obtain freeholder consent for any work. It's important to bear in mind that failure to comply with the terms of the Lease will put you in breach, with potentially disastrous ramifications.
The most common types of work for which you would expect to need a Licence to Alter include:
Structural alterations, e.g., removing a load bearing wall or chimney breast
Removing internal walls or forming new doorways
Cutting through an external wall
Window replacements or modernisations
Fitting additional bathrooms or WCs, or changing their location
Kitchen relocation
Installation of new heating, boilers or radiators
Changing floor finishes, e.g., from carpets to wood flooring
How to apply for a Licence to Alter?
A Licence to Alter is designed to give the freeholder to opportunity to protect against potential damage and loss to the building. Ultimately, its purpose is to ensure that the works do not have an adverse effect on the property and/or any of the other residents in it. In the majority of cases, an LTA will be granted with a number of reasonable provisions implemented to ensure that adequate safeguards are in place.
To apply for an LTA, you will need to produce detailed plans and specifications that will then be reviewed by the freeholder's surveyor. Depending on the complexity of the proposed works, the freeholder may decide to additionally appoint structural engineers and other professionals as necessary to review and approve your proposals. Under the terms of the Lease, the leaseholder is usually liable to pay for freeholder costs.
By law, the freeholder cannot unreasonably refuse an LTA application provided all reasonable conditions have been met and the interests of the freeholder and any other leasehold owners are protected. Specifically, the freeholder must:
Give consent unless it would be reasonable not to do so
Give written notice of the decision, along with any reasonable conditions attached
Provide reasons for not giving consent, where applicable
Do all of the above within a reasonable timeframe
What are your next steps?
Here at Squarepoint Chartered Surveyors, we would advise getting professional advice at the earliest opportunity if you are thinking of refurbishing or making alterations to your leasehold property. Contact our team to discuss the LTA procedures without our experienced surveyors to ensure that you are well informed of your leasehold requirements.
We can help you ascertain whether your proposed plans require landlord consent and ensure that the provisions the freeholder applies to the Licence for Alterations are reasonable and achievable. With a wealth of expertise in leasehold properties, refurbishment and restoration advice, architectural design services, building surveys, and party wall surveys in London, our team is ideally placed to help ensure that your LTA procedures move swiftly and smoothly, so that you can make the desired alterations to your property.
For professional advice and guidance to help you obtain a Licence to Alter for refurbishing your flat or making structural or other alterations to your leasehold property, we would be delighted to offer our expertise. Contact the team at Squarepoint Surveyors today.