Do I need a survey if I have had a mortgage valuation?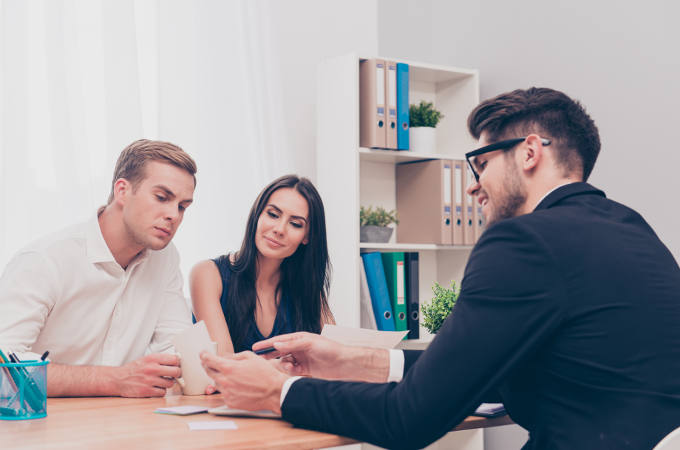 Only 1 in 5 buyers chooses to have a survey on their new home, with the other 80% presumably deciding that a green light following a mortgage valuation is sufficient. Unfortunately, what the majority of buyers may not realise is that confusing a valuation with a survey is leaving them extremely vulnerable to hidden defects, expensive repairs and considerable legal issues when they move in.
At Squarepoint, we aim to help every buyer make an informed decision about their property purchases. As part of this, we have put together this quick guide to explain the differences between a mortgage valuation and a full survey.
What is a Mortgage Valuation?
Usually conducted by a valuer or a specialised surveyor, a mortgage valuation is a quick survey to check that the building is worth the amount you are going to pay for it. The report is usually based on the prices of comparable properties in the area, as well as the apparent condition of the house or apartment itself.
While it might seem like a useful tool for buyers to determine whether they are under- or over-paying for their new home, it's actually carried out for the benefit of the lender. The mortgage valuation will be used to gauge whether the bank can recoup their losses by selling the property, should you default on your loan repayments.
Mortgage valuations typically take around 15-30 minutes, giving the valuer just enough time to consider the superficial state of the property. Obvious defects will be noted, but it is in no way a detailed investigation into potential flaws lurking within the structure.
What is a Property Survey?
In comparison, a property survey is carried out specifically to report on the condition of a property, so that buyers can be fully informed about the home they are about to purchase. It will highlight any problems within the building so that potential repair costs can be considered before committing to a sale price.
There is more than one kind of survey, and buyers will find that the best option depends on the type of home they are looking at. At Squarepoint, we conduct surveys according to guidelines set out by RICS (the Royal Institution of Chartered Surveyors). RICS offers three levels of survey; Condition Reports, HomeBuyer Reports and Building Surveys.
Each level offers a different amount of detail in the corresponding report, but in every case, you will receive clear information about the condition of your potential home, and whether there are any issues you should be concerned about.
If you are about to purchase a home anywhere in Notting Hill, Chelsea or North London and aren't sure about the kind of survey you need, please get in touch. Our team of expert surveyors have extensive experience working with all kinds of property, and can help you decide the best option for bringing you total peace of mind.