6 ways to make your rental property stand out from the rest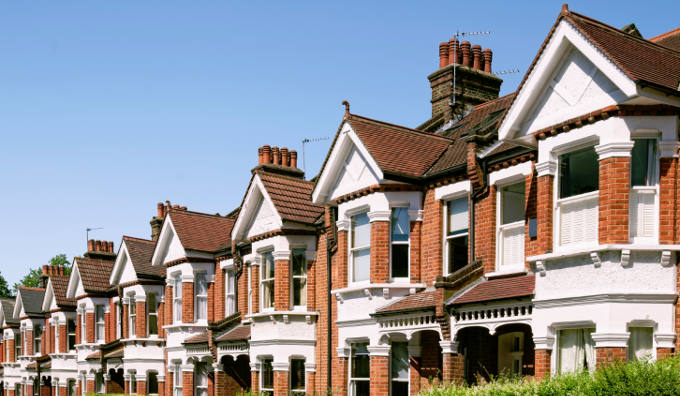 How to market your rental property
The rental market is a highly competitive place. Anyone who thinks going buy-to-let simply means buying a property and renting it out may be underestimating just what's involved. Before you can market your property for rent, you need to establish who your target market is, then cater to its needs and entice your potential tenants into choosing your flat or house to rent rather than someone else's.
Spending some thought, energy and money on your rental property at the outset to make it more appealing to your target market means that you'll be able to charge higher monthly rents. This, in turn, will eventually recoup the cost of any renovations you had to make. It may also add value to your property in the longer term.
Here are 6 areas that you should particularly focus on.
1 – Kitchens and bathrooms
The two rooms that tend to be the most valuable for potential tenants are the bathroom(s) and kitchen, the 'money rooms'. A bedroom may be a bedroom, but the condition of the kitchen and bathroom will typically be a deciding factor when viewing a property.
Presentation is key here. If you have the budget, update or replace bathroom fittings, kitchen units, appliances, and wall and floor coverings as necessary. Any damage to tiles, dated or non-functioning fixtures or sub-standard materials should be addressed so that your rental property has the best chance to impress.
2 – Heating systems
Carefully assess the existing heating system in your rental property to see if it would benefit from upgrading. If your property has a traditional oil heating system that has seen better days, it may be time to switch to gas central heating, which is cleaner, more convenient and cheaper to run.
Think of replacing old-style storage heaters with new, energy-efficient electric panel radiators that can be used to heat each room individually at the touch of a button. While removing old-fashioned storage heaters is an awkward job and definitely not one for the DIYer, installing electric radiators is a doddle.
3 – Extra rooms
Generously proportioned rooms are all very well, but if there are structural changes you can make to the property to give you an extra bedroom, a second bathroom, or both, your rental yield should increase accordingly.
Ask your local surveyor for expert advice on the kind of alterations that are feasible, and to put a price against them, so you can make an informed decision. For major refurbishments, Squarepoint Chartered Surveyors are happy to be involved closely in the architectural design process, and as project managers.
4 – Storage areas
Whether your target market is young professionals sharing, families or students, storage is key for everyone's possessions. For whatever reason, there's never enough storage space in rental properties for everyone to store their personal belongings.
If you can offer built-in wardrobes, cupboards, shelving, loft space, garden sheds, garage space etc in your buy-to-let property, it will be a highly valued feature.
5 – Furniture and decorations
Unless your rental property is a holiday let or otherwise meant for temporary accommodation, fully furnishing the property may not appeal to your tenants. Granted, there will always be a segment looking for furnished accommodation, particularly at the lower end of the market, but the vast majority will expect to be able to bring their own furniture.
In terms of décor, it's best to play it safe, appealing to a wide range of tastes. Sticking to neutral colours and interior schemes is advised.
6 – Cleanliness
Finally, it should go without saying that when your property is shown to potential tenants, every bit of it must be scrupulously clean, as dirt and grime will be a total turn-off for many renters. There really is no excuse not to have an in-depth clean before and after every tenancy. This applies to kitchens and bathrooms, carpets and floors in particular.