11 questions to ask when buying commercial property for the first time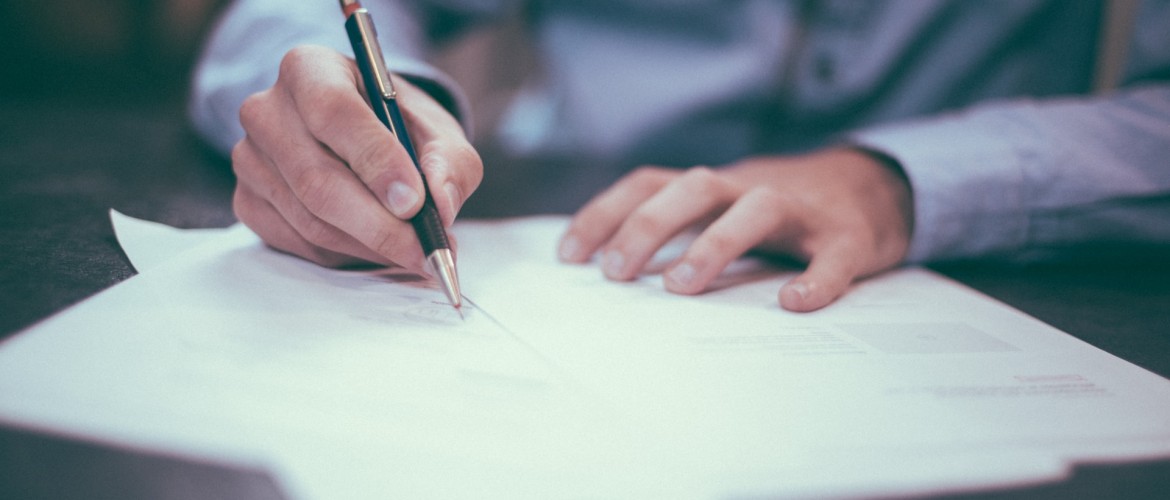 The acquisition of commercial premises can be a lengthy, laborious process involving much research and due diligence to enable you to make smart investment decisions. The risks of getting it wrong can be substantial, especially given the fact that the success of your investment is relative to the market demand of the business that will occupy the property.
When you are buying premises for the first time, doing your homework is everything, and this is where Squarepoint Chartered Surveyors can help. When you are investing in commercial real estate, it pays to have your wits about you, so with this in mind we've put together 11 questions you should be asking.
1 – What is the purpose of the property purchase?
Whether you are looking at office space or warehousing, retail outlets or industrial units, hospitality venues or leisure facilities, you need to be clear about what exactly you need premises for. The biggest mistake you can make is to not have a plan, buy a property on spec and then work out what to do with it afterwards. It's much more sensible to set up your purchasing criteria based on your business priorities.
2 – Does the property fulfil your buying criteria?
Set your buying criteria and use them as your guiding rule for any premises that look tempting. Is the property suitable for the intended business purposes? Is it compatible with your business needs? How exactly does it fulfil the criteria in terms of location and transport links, physical size and layout, flexibility and future expansion, parking and sub-letting options, and customer-facing appeal?
3 – Is the property in the right location?
A successful commercial property investment relies on a high-performing business, so the right location is key. Depending on the sector in which you operate, the ideal location will be different. For retail shops, a town centre location may be best, while out-of-town premises are a good choice where customer parking is required. Consider the visibility of your chosen location to the target market as well as any competitors in the area. Seek out up-and-coming areas for growth opportunities, and investigate brownfield sites and off-market properties for the best deals.
4 – Do you have a realistic investment budget and ROI goals?
Investing in property shouldn't be an emotional decision but all too often it is. First off, set a firm budget and stick to it. Make allowances for hidden cost lines including professional fees and stamp duty, mortgage payments, ongoing operational and maintenance costs, construction and repair costs, environmental compliance and waste management costs. Set an ROI standard of 10% minimum cash return to make the investment worth your while.
5 – Research the local property market yourself
Whether or not you are working with a real estate broker or commercial estate agent, don't leave it to them to do your homework. It is your responsibility to check out commercial property values and rental values in your chosen area, and any environmental issues that could affect value. You also need to understand the landscape of competing investors. And you should get a firm handle on the commercial mortgages and other finance options available to you for the purchase of your premises.
6 – Is the property eligible for any relief allowances?
The government's capital relief allowances are aimed at rebuilding communities, so your property may well be eligible to claim Capital Allowance (against taxable profits), Business Premises Renovation Allowance (BPRA) in disadvantaged areas, or Land Remediation Relief from corporation tax. We highly recommend that you check with your local estate agent or broker.
7 – How much flexibility does the property offer your business?
Assuming that business growth is your objective, it is a good idea to find premises that allow you to flex. Commercial property is more sensitive to economic movements, so your new premises should be adaptable to any shift in market trends. Could you repurpose the premises to protect your investment and keep a lid on costs if it came to it? Consider co-working spaces, retail warehouses, storage facilities, subletting and parking as ways to change the way the premises can work for you.
8 – What additional ROI potential does the property offer?
It pays to maximise the profit earned by the business and that includes its physical assets. In addition to providing premises for your business, is there an option to convert the upstairs to a rental flat perhaps? Can you install solar panels to generate your own electricity? What about renting out the side of the building for advertising hoarding or signage?
9 – Are you taking expert advice from property professionals?
As a business owner, it may be tempting to want to be in charge of everything yourself, but you can't be an expert in all areas. Better to play to your strengths and focus on growing your business while taking advice from professionals in other areas. When it comes to buying premises, you will need an experienced accountant, commercial building surveyor and conveyancing solicitor on your team at an absolute minimum.
10 – Have you had a full structural survey done?
Once you've seen the property with your own eyes (ideally have several viewings!) and decided to proceed, it's time to commission a commercial building survey. Under no circumstances should you commit to buying the property unless the physical premises have been thoroughly inspected. The building survey findings can act as a precaution against a poor property purchase and avoid nasty surprise repairs and major expenditures once contracts are exchanged.
11 – Are you sure you're ready to go through with the purchase?
While there is no such thing as a risk-free investment, it is essential that you take time to weigh up the pros and cons of the commercial premises you have your eye on, so you can be sure that you are making the right decision for your business. Don't be tempted into thinking that you'll be making a quick profit in the commercial property market. There are no short-term gains to be made here, and capital appreciation should only be one of many long-term benefits.
At Squarepoint Chartered Surveyors, we offer a full range of commercial building surveys to help with your purchase including Acquisition Surveys, Condition Surveys and Disability Access Surveys. To discuss your surveying needs and share your plans to buy commercial premises in London, please get in touch.